Last night saw my oldest and I driving into town for a movie, of sorts. But not just any movie.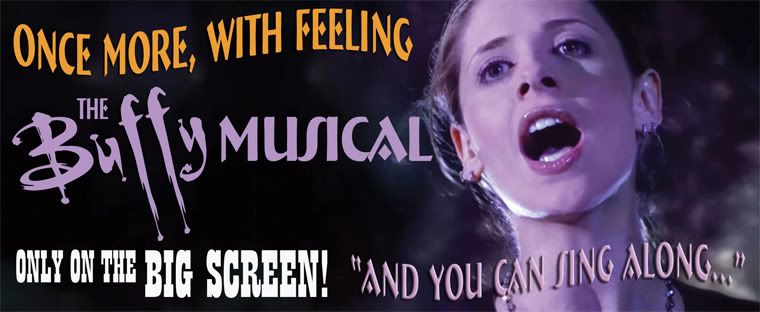 That's right; we went to a screening of Buffy the Vampire Slayer's musical episode, Once More, With Feeling. So. Much. FUN! We laughed and sang and yelled , "Shut Up, Dawn!" with geeky abandon. The folks in our house are huge BtVS fans and when I heard about the show coming to town, I knew it was a must see. Definitely worth the ticket price and (much) later bedtime.
If you're not familiar with it, you can read all about it on the official site. While you're there, check out the calendar and see if it's coming to your town. Even if you've never watched an episode of Buffy, you'd enjoy this.